KnowledgeVale is a co-working space for innovative minded entrepreneurs, students, startups, freelancers, companies, etc. This place will serve as a physical as well as the virtual office of young entrepreneurs. It's also building a strong community of entrepreneurs is one of the vision too.
KnowledgeVale offers a variety of services designed to inspire innovation in entrepreneurs and startups including coworking, consulting services, workshops, seminars, masterclasses and many more.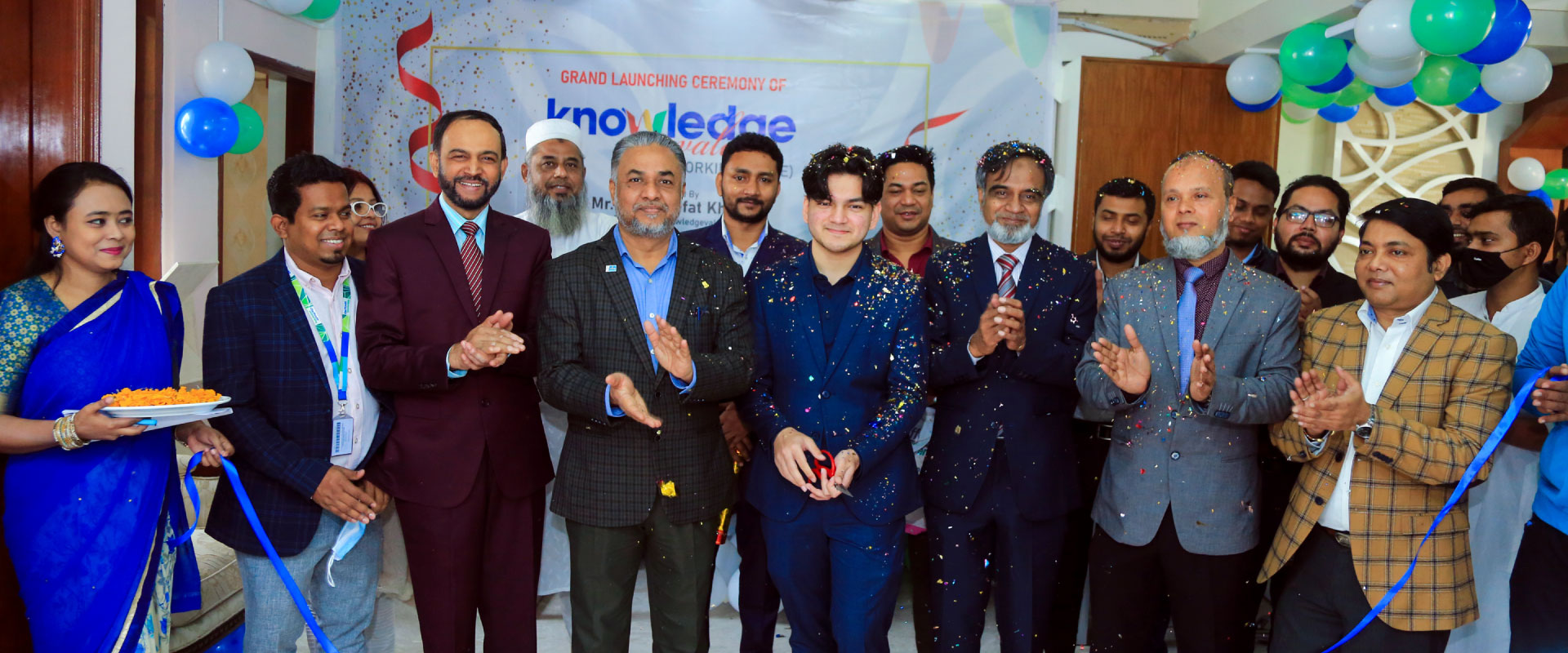 Why KnowledgeVale
We have a very talented nation who has ideas and displays significant entrepreneurial ambition. It is true that formal education doesn't go far enough to help young people interested in entrepreneurship. Besides, they cannot explore their potentiality for the lack of support services, infrastructure, guidance and network. Small and Medium sized businesses across Bangladesh face many and varied challenges to their growth and operations. KnowledgeVale are designed to address the following challenges:
Appropriate Office Space

Appropriate Support Services

Professional Networking

Legal Supports
KnowledgeVale can help hatch an idea into a successful startup through resources, services and advice. KnowledgeVale will ensure not only the support services but also will ensure mentorship wherever required and give them the platform to develop the Network.
Membership Facilities:
Furnished Decorated Room

Utility Bills (Electricity for Laptop, Fan, AC & Light)

Access to high-speed WiFi internet

Refreshment (Water & Tea)

Business Address (Can use our address in your business card)

24/7 CCTV Security

Can use Fridge

Can use Micro Oven

Natural Views for Innovative Thinking

Corporate Culture, Etc.

Other Facilities with Discounted Charges:
Funding Facility through "Bangladesh Venture Capital Ltd."

Business ERP (CRM, Project Management, HR Management, TimeSheets, Task Management)

All Legal Support (Trade License, Company Registration, Vat, TIN, Tax, consultancy, other demanded support)

Use of conference room (Booking system)

LED Display for Presentation

Printing and Photocopy

Auditorium for Event/Seminar Discount on the venue/Auditorium booking

Dedicated Internet Connection

Business Support

Car Parking

Innovation Lab Facility (Daffodil Smart City)

Family/Business Tour (Daffodil Smart City)

Others Daffodil Family Facilities